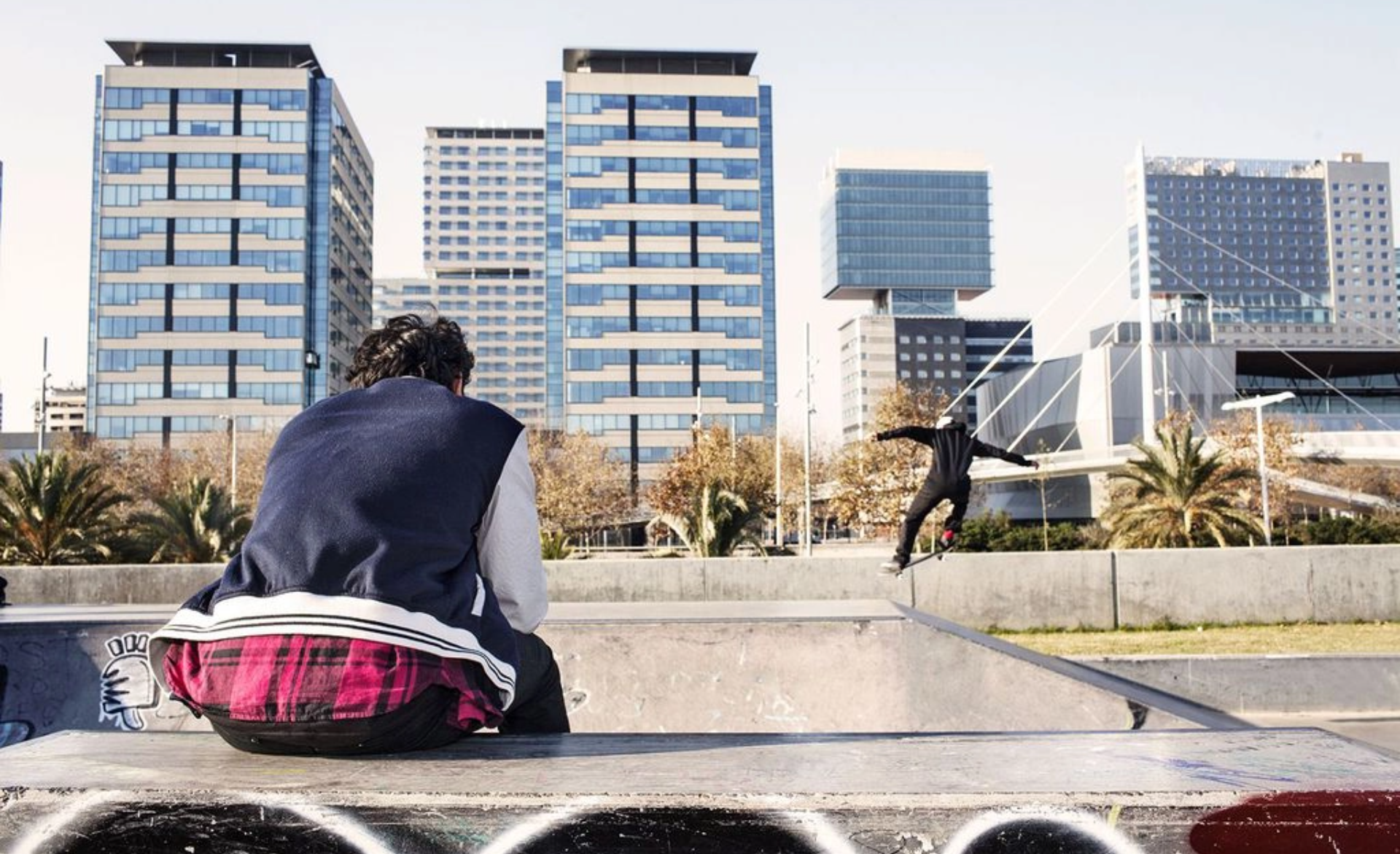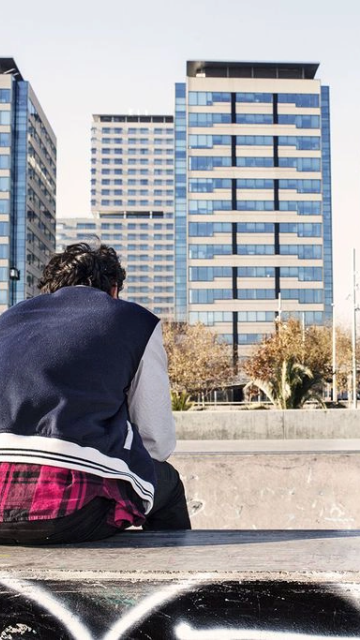 We offer information on everything you'll find of interest: education, work, housing, emotional well-being, activities not to be missed and more. You've got 18 Joves de Barcelona points throughout the city and you can also find us at 85 secondary schools.
Studying and training
Training
Compulsory secondary education (ESO), baccalaureate, vocational education and training, university bachelor's and master's degrees, non-regulated education and training and more.
Would you like to discover the full range of education on offer and the studies best suited to your goals? We'll advise you on academic pathways, study options, admissions exams, career opportunities, scholarships, skills accreditation and plenty more.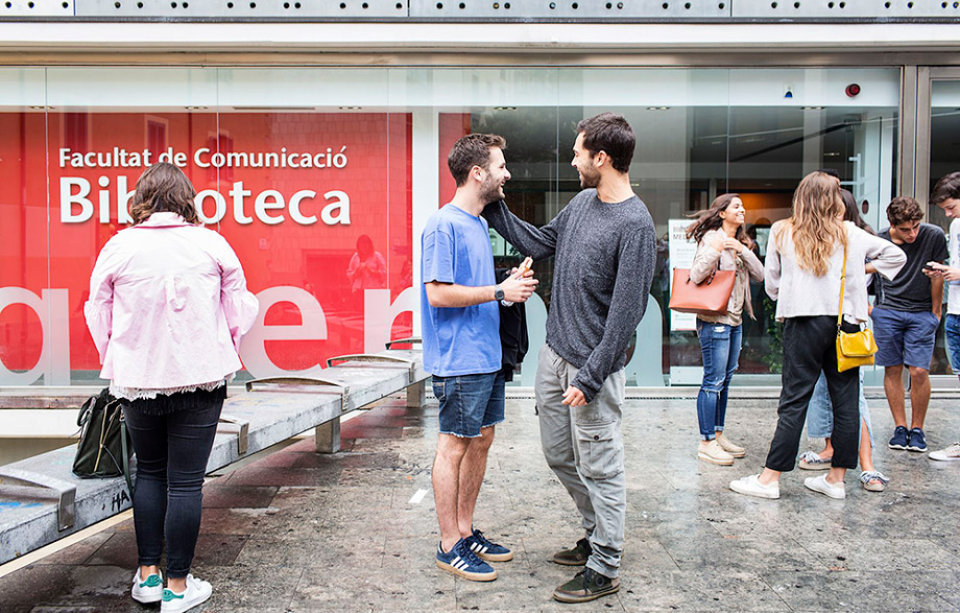 Training

Looking for a space to prepare for your exams or work in? Our study rooms offer silence and an ideal environment for concentration. There are 10 such rooms in the city. Check out available places in real time.

Training

Fancy learning a new language or perfecting your knowledge? Barcelona's official language schools offer you official and unofficial language courses, where you can study over 15 languages and obtain a certificate accrediting your knowledge.

Training

Second-Chance Schools for young people aged 18 to 25 offer you an opportunity to get back into education. They enable you to study again, offering education and training adapted to your needs and interests.

Training

We'll tell you all about the scholarships and grants available for your chosen studies, according to their requirements and your situation.

Training

Adult education centres and classrooms offer you flexible, tailor-made training with advice and guidance from the teachers in developing your own pathway. If you're 18 or over and keen to obtain a qualification, bring yourself up to date or broaden you knowledge, find out all about it.

Training

The CAAJ will answer any queries and concerns you may have over your academic pathway, through individual, personalised assistance. Free assistance without appointments.

Training

Fancy studying, volunteering, working or doing an internship abroad? We'll guide you so you know all your options and can prepare your stay with guarantees.

Training

We'll clear up any doubts you may have on your options and choice of studies, admissions tests, pre-enrolment processes, scholarships, enrolment, academic recognition, etc.

Training

We offer 50 activities during the months of January, February and March for finding your academic pathway and choosing what you'd like to study, based on your aptitudes and aspirations.

Training

Discover your options for studying in another country: Compulsory secondary education (CSE), baccalaureate, bachelor's degrees, postgraduate diplomas, master's degrees, etc., as part of the international mobility programmes or your own choice.

Training

You've got numerous channels for achieving your training and professional goals, and they're all connected. Check them out in this guide, which is updated every academic year.

Training

About to finish your compulsory secondary education (ESO) and need to choose what to study next school year? In just five group sessions, we'll help you to clear up any doubts and plan your future studies.

Training

Administrative procedures can be tiresome and confusing. We'll accompany you along the way to submitting your application for scholarships, enrolment on vocational education and training cycles and pre-enrolment on post-compulsory education courses.

Training

A space for receiving information and carrying out any procedure relating to VT admissions: pre-enrolment, enrolment, official recognition, scholarships and so on. You will also be able to ask about all other post-compulsory studies.

Training

Learn how to better manage your personal and family finances with this free course. Small changes can lead to big improvements in your well-being!
I'm looking for work
Work
The steps you need to take when looking for work, the main research channels, how to get the most out of them, how to make your CV more attractive… We'll give you a helping hand with all that and more!
Whether you are looking for your first job, keen to change professional sector, unemployed or would like to embark on your next business project, we offer you tailored advice for achieving your goals.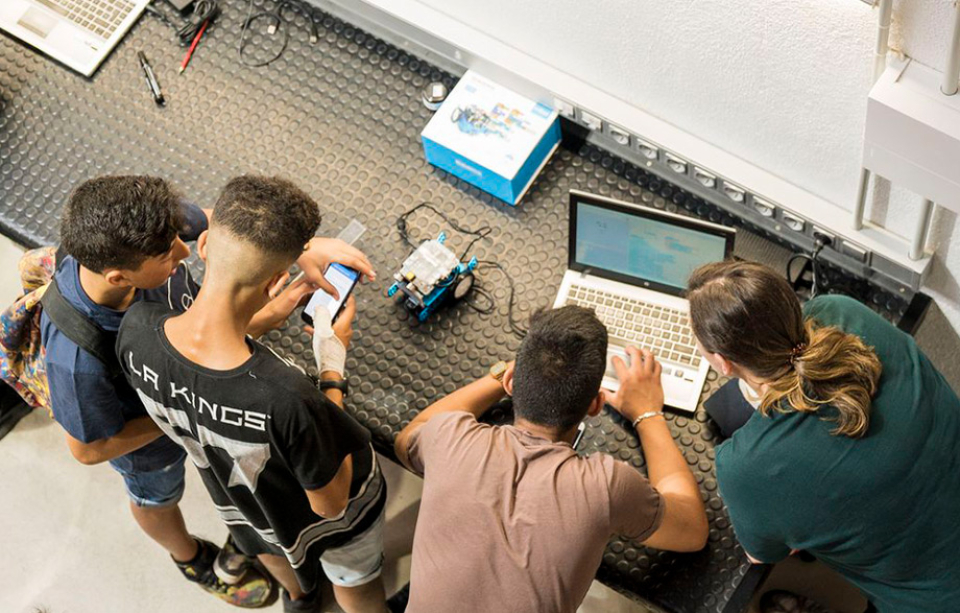 Work

We'll advise you on your job-hunting process and clear up any concerns you may have over salaries, agreements, contracts, union rights, etc.

Work

The Convent is an innovative space, where you'll get advice on job-hunting, employment programmes, employment coaching, networking and plenty more.

Work

We'll offer you the support, employment guidance and tools for getting your job-hunting process off the ground. Boost your skills and achieve your professional goals!

Work

Enjoy an international experience. Find opportunities for employment, work experience or volunteering abroad. Through mobility programmes or volunteering camps or on your own initiative. Find out more.

Work

Visit enterprises and organisations for a more thorough understanding of the professional sector you're interested in. Clear up any doubts or concerns regarding the work, conditions and tasks carried out by the people working there.

Work

Find models in the professional world. You can gain a more thorough understanding of the sector you'd like to work in from a professional already in it, under a mentoring programme.

Work

Are you working abroad and keen to re-establish yourself in Barcelona? This programme offers you personalised, comprehensive support throughout the process for returning to the city.

Work

Discover everything you need to take into account should you decide to embark on your professional project. We'll advise you on your first steps as a self-employed individual.

Work

Are aged between 16 and 29 and currently not working or studying? Make the most of the opportunities on offer from this European programme for young people.

Work

This Guide gives answer to all these doubts about Rights and Duties in the labour field, working relationships, employment contract, working conditions and labour benefits. Check it!
I'm flat-hunting
Housing
Flat- or dwelling-hunting, rent-payment grants, home-energy savings, tenant rights and duties.
Looking for a flat or dwelling in Barcelona? Fancy opting for rent-payment grants? Would you like someone to help you with interpreting your contract as a tenant? Having problems living with others? We'll offer you personalised advice on every aspect of housing.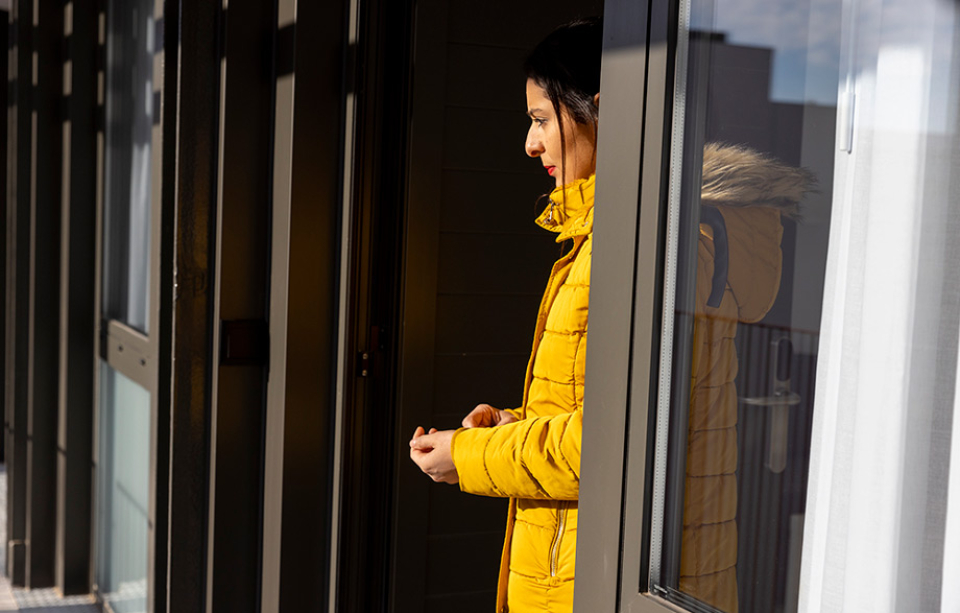 Housing

Barcelona City Council's Housing portal offers you information on housing access, energy rights, public housing… and you can also carry out your procedures online.

Housing

Specialist, personalised and face-to-face assistance points, by appointment. They also offer you the "Housing calling you" service with telephone advice on grants, the rental housing pool and procedures.

Housing

Like to find out what housing grants are available and what the requirements are for choosing them? We'll give you the lowdown on rent and renovation subsidies and resources, and how they are processed.

Housing

Need support in your search for a flat or dwelling? We'll offer you advice on housing-related issues so you can negotiate your rent, find the dwelling you're after, resolve any disputes, review your contract, etc.

Housing

Do you want to have access to social housing in Barcelona? In that case, you have to register in the Barcelona Social Housing (HPO) Applicants Register. Find out what you neew to register and have access to new promotions. 

Housing

Are you thinking about buying a flat? Find out what you have to take into account, which costs and procedures it will involve, if you can ask for any financial aid...
I want to look after my health
Health
Emotional well-being, mental health, counselling, sexual and reproductive health etc.
Sadness, fear, anxiety, feeling unwell when eating or sleeping etc. Have you felt or been feeling like that? There are specialist municipal services in the city for listening to, assisting and accompanying you. You'll also find, what's more, services and resources in the area of sexual and affective health.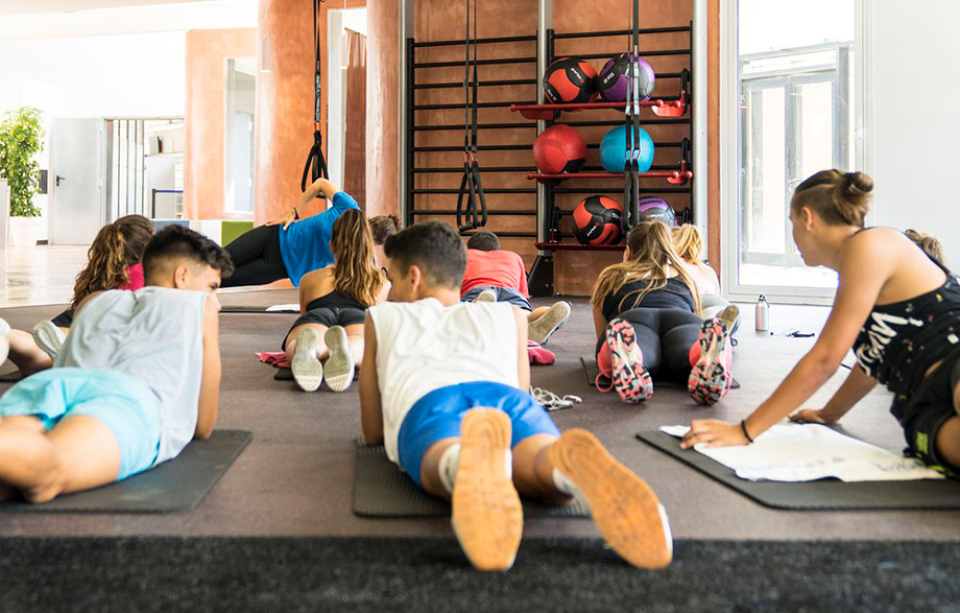 Health

Having a bad day and need to talk about it? Having problems with your friends, family or partner?  "We listen to you here" is a support service for young people aged 12 to 20. It offers you individual and confidential assistance and a programme of activities and workshops to help you with improving your emotional management.

Health

Don't hesitate to ask if you need any help. The "Consult me" space offers you counselling provided by mental-health professionals. It's anonymous, free, with no prior appointment and available in all the city's districts.

Health

Have you got any queries about contraceptive methods, STIs, pregnancy, abortion, etc? The CJAS is a free and confidential service for teenagers and young people, dealing with queries about STI prevention and sexual and psycho-affective health.

Health

If you're going through a difficult time emotionally, send us a WhatsApp and you'll receive professional support. For young people aged between 14 and 25, available 24 hours a day, every day of the year.

Health

You have a wide range of possibilities for affordable, balanced and quality physical activities, through the network of municipal sports facilities. Check out all the Municipal Sports Centres (CEMs) and available specialist facilities.

Health

Do you have a passion for action sports? You'll find several specially adapted, dedicated spaces for such sports located throughout the city for that you can enjoy for free.
I want to enjoy the city
Free time and leisure
Workshops for learning new skills or pursuing what you like, music-creation spaces, leisure activities for young people, the associations movement and so on.
The city offers you a huge range of cultural and leisure spaces and events designed for young people, so you can enjoy your free time to the full. Discover everything the city has to offer you!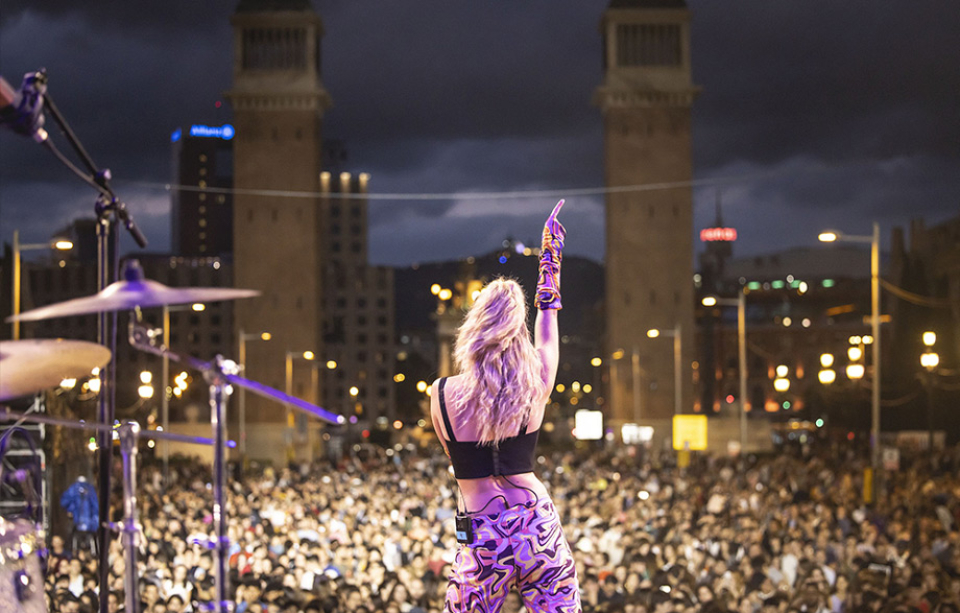 Free time and leisure

Fancy joining an organisation, association or social project? Are you keen to get involved in your neighbourhood or the city? Assert your rights, join projects that champion values such as solidarity, tolerance, environmental responsibility, etc.

Free time and leisure

Youth venues offer a regular programme of activities (concerts, workshops, performances, exhibitions, etc.) rehearsal rooms for performing and music arts, participatory and meeting spaces, and youth services such as infoJOVE points, initiatives for supporting youth associations, We listen to you! Listening and accompaniment points and so on.

Free time and leisure

52 Community Centres with a wide range of courses, workshops and cultural activities, from music, theatre and films to science and technology. 

Free time and leisure

The CRAJ supports the city's youth associations and groups, so you can successfully carry out your projects and activities. You'll find resources, training courses, rented material, spaces you can use, etc.

Free time and leisure

Youth clubs are a group, neighbourhood-work project, in a more local surrounding, based on the promotion of educational social-action projects aimed at young people and managed through participation and voluntary self-management by the very people taking part in it.

Free time and leisure

Spaces with a large amount of resources promoting discoveries, creations and learning, and enabling the sharing of knowledge and experiences. Besides encouraging reading and culture, the purpose behind public libraries is to guarantee access to information and knowledge. 

Free time and leisure

Find out about all the cultural news of the city.
Contact us
Contact
Contact us to clear up any queries and find out about everything you're interested in: studies, jobs, housing, emotional well-being and so on.